SPECIAL!! Do your PADI Open Water training and theory any time from now until the 24th of November, and do your qualifying dives in Sodwana bay!
Sodwana weekend from Thu, 29 Nov to Sun, 02 Dec. 



See below for pricing and specials on the PADI Open Water, PADI Advanced and PADI Rescue Diver Courses!
Not only will you submerge yourself in one of the best dive destinations in the world, but also staying in one of the best accommodations Sodwana has to offer!!!
We will be staying in a beautiful 3 star guesthouse. All rooms are air-conditioned with spacious en-suite bathrooms and clean towels and bedding. Cleaning services daily with very helpful, friendly staff. Our accommodation is secluded and situated in beautiful gardens and is 200 meters off the main road and less than 3 kilometers from the Parks Board gate. Facilities include a swimming pool and braai areas.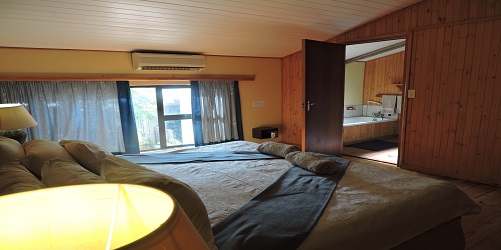 3 Nights, 5 dives and your PADI Open Water Course for Only R6600!
Why PADI Open Water?
As a certified PADI Open Water Diver, the most widely recognized and respected rating in the world; you have the freedom to dive with a buddy independent of a professional up to 18 metres, ANYWHERE IN THE WORLD!!! See available locations here - Reef Travel.
What do I need to start?
Virtually anyone who is in good health, reasonably fit, and comfortable in the water can earn a PADI Open Water Diver certification. If you are between 10 and 14 or have a child between these ages, there is a PADI Junior Open Water Diver program available.
Read more about the PADI Open Water diver course!
WIN A PADI COURSE.
How will the competition work?
Anytime before, during OR after, the Discover Scuba Dive, we want you to upload a funny photo/video with your PADI sunglasses, either to our Facebook or Instagram pages and share it with your friends. We will pick the top 5 funniest / most shared photos/videos by the 24th of November. The winner will receive a free PADI Open Water course with a discounted price to qualify in Sodwana Bay, which is rated as one of the top 10 dive destinations in the WORLD!! ( T&C's apply)
So how do I get started?
First – You pay the R200 and pick up your PADI Sunglasses at Reef Divers. (anytime)
Second – Like our Reef Divers Facebook and Instagram page.
Third – Take a funny video/photo featuring the PADI sunglasses and upload to Facebook and/or Instagram.
You have to tag @reefdivers and @PADI to your post, while using the following hastag - #discoverreefdivers
Not sure how to do the whole hastag thing? No Problem! All you have to do is, upload the photo and/or video and in the caption you add "#discoverreefdivers". This way, we can keep track of all posts.
The winner will be announced by Saturday , 24 November.
3 Nights, 5 dives and your PADI Advanced Open Water Course for Only R5995!
Why PADI Advanced Open Water?
"Adventures in diving" is your first step beyond Open Water diver certification and is a vehicle to a wide range of activities and inter-related skills that create adventure, fun and recreation.
As an Advanced diver, you can dive up to 30m with a buddy and experience what few other people on this planet ever will!
What do I need to start?
Open Water Diver (or proof of equivalent rating from another recreational diver training organization with at least 4 Open Water dives).
12 yrs old   ~ Jnr Adv Open Water.
15 yrs +   ~ Adv Open Water diver.
Read more about the PADI Advanced diver course!
3 Nights, 5 dives and your PADI Rescue Diver Course for Only R5995!
Challenging" and "rewarding" best describe the PADI Rescue Diver course. Building upon what you've already learned, this course expands on what you already know about how to prevent problems, and how to manage them if they occur.
The Fun Part
The fun part about this course is rising to challenges and mastering them. Most divers find this course both demanding and rewarding, and at the end, say it's the best course they've ever taken.
What do I need to start?
PADI Advanced Open Water Diver or PADI Junior Advanced Open Water Diver certification (or qualifying certification from another organization)

Minimum age: 15 years old (12 for PADI Junior Rescue Diver)

Successful completion of a sanctioned CPR program within the past 24 months( EFR Recommended)
Read more about the rescue diver course!

Sodwana Bay
Sodwana Bay is part of the Greater St Lucia Wetland Park which is a world heritage site. The area has been a protected reserve for many years, ensuring large fish populations as well as pristine corals.



Sodwana Bay has an impressive fish diversity on the reefs, with over 1100 species having been positively identified. These reefs are of the most southerly coral reefs in the world. The fact that no silt-bearing rivers are close to the area ensures that the corals are pristine and the visibility good.

Sodwana Bay is rated by international divers as one of the top 10 dive destinations in the world. The maximum summer water temperature is 28°C with an average of 26°C while the minimum winter water temperature is 17°C with an average of 22°C. Visibility ranges from 8m to 40m (depending on the time of the year) with an average of 12m. Visibility is reduced in winter due to the increased plankton in the water. This however leads to increased sightings of Whale sharks and Manta rays.

Humpback whales are a common sighting during their annual migration from June to November. Sodwana is also one of the preferred aggregation sites of the pregnant ragged-tooth shark from November to March.
Check out our new travel dedicated site! Reef Travel!