The
PADI Open Water Diver course

with REEF DIVERS

If you've always wanted to learn how to scuba dive, discover new adventures or simply see the wonderous world beneath the waves, this is where it starts. The PADI Open Water Diver course is the world's most popular scuba course, and has introduced millions of people to the adventurous diving lifestyle.

What You Learn
The PADI Open Water Diver course consists of three main phases:
Knowledge Development (online, home study or in a classroom ) to understand basic principles of scuba diving,
Confined Water Dives to learn basic scuba skills,
Open Water Dives to review your skills and explore!
If you've participated in a Discover Scuba Diving experience at Reef Divers, the skills you learned may be credited towards a portion of the full PADI Open Water Diver course certification.
How long will it take?
PADI programs are performance based. You proceed as you demonstrate mastery of the course skills. This allows you to work at a pace that is comfortable for you.
You will need 2 weekends to complete the course and it will work as follows:
Weekend 1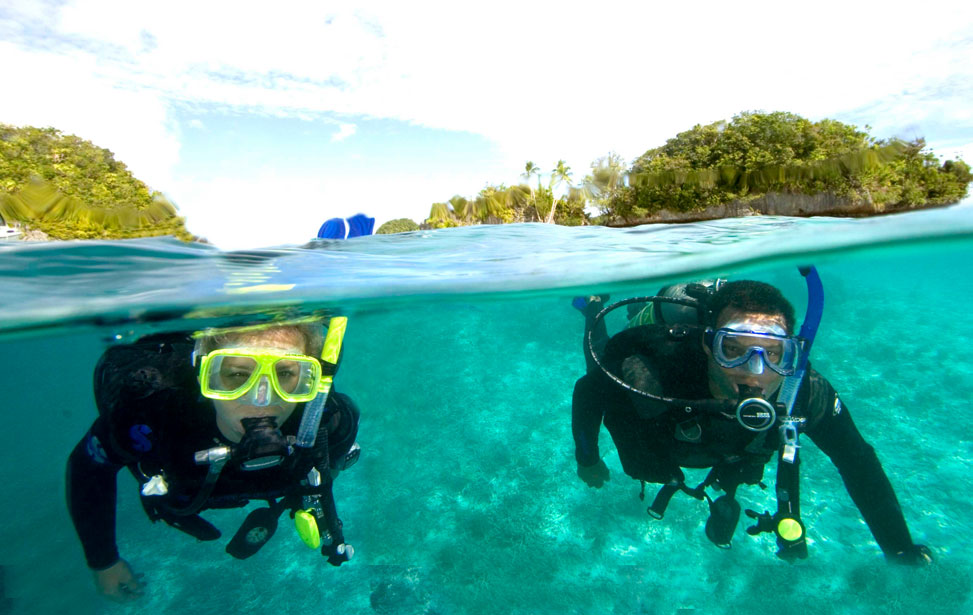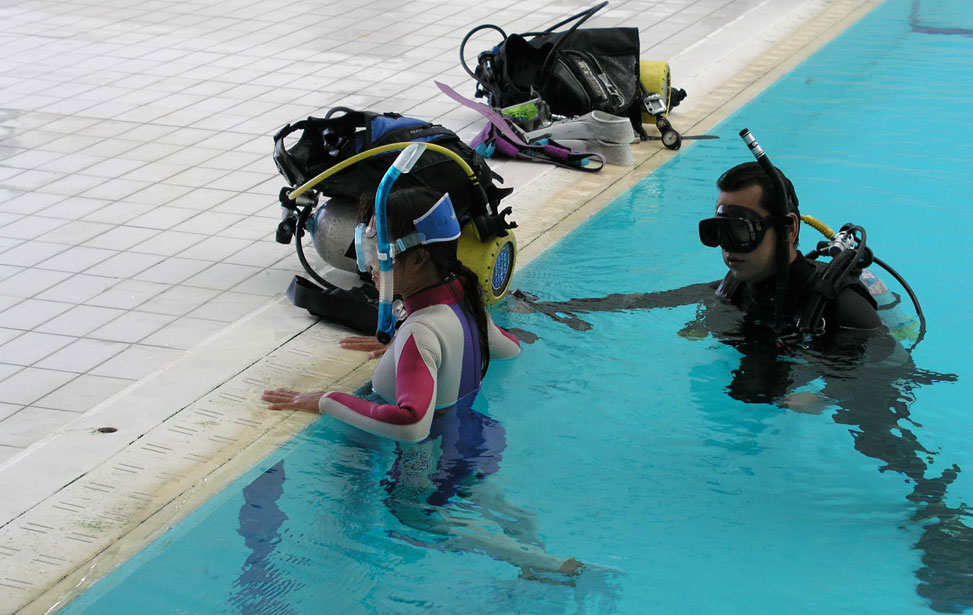 Here you will experience your first breath underwater in a pool. You will practice skills that you will need when diving in open water. You need NO GEAR for the Pool Dives! We supply all!
Weekend 2
This will be your qualifying weekend where you will put your skills, learned on the 1st weekend, into practice when diving in the ocean or a lake. You will also write your final exam after your final qualifying dive.
Prerequisites
To enroll in the PADI Open Diver course or Junior Open Water Diver course, you must be:
12 years or older (PADI eLearning requires a minimum age of 13 years due to international internet laws).

The Fun Part
The fun part about this course is...well, just about all of it because learning to dive is incredible. You breathe underwater for the first time (something you'll never forget) and learn what you need to know to become a certified diver. During the course, you'll make at least five pool dives and four dives at local dive sites under the supervision of your PADI Instructor.

The Scuba Gear You Use
In the PADI Open Water Diver course, you learn to use basic scuba gear including a dive computer, and standard accessories. The equipment you wear will be chosen by a REEF DIVERS Representative to ensure your comfort throughout the course.
We supply ALL the gear for the Pool Sessions.
When doing the qualifying dives you will have to have your own wetsuit, mask, fins, snorkel, boots and weight belt. We will supply you with Cylinder, BCD and Regulator.
The Learning Materials You Need
PADI Open Water Crewpak. (Open Water Manual, DVD, Log Book, eRDPML included)
PADI's Open Water Diver materials cover what you need to know about basic scuba diving skills, terminology and safety procedures. For each concept you'll read a description and watch a video demonstration. Then you'll jump in the pool (or pool-like environment) to practice these skills with your instructor.
Contact REEF DIVERS to personalise the best course option for you!